&nbsp

LINKS TO BLOGS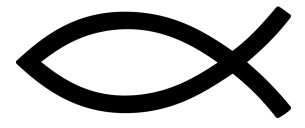 &nbsp
---
CHRISTMAS?
What the heck are we celebrating on December 25?
CHRISTMAS IN GERMANY 1930-1950
Anne's childhood Christmasses in Germany before, during and after World War II
WINNING THE CULTURAL WAR
This speech by Charlton Heston discusses the erosion and loss of free speech in America. Obviously I agree with him.
AMERICA - WHAT WENT WRONG?
A look at some of the forces that shaped America, and some that are re-shaping America today.
NEAR EAST CONFLICT
Sibling Rivalry: Why Jews and Arabs act the way they do.
FREE LOVE IS NOT FREE
A look at the real cost of free love.
BIBLE ON GUN CONTROL
Gun Control in the Bible? You bet!
BULLIES AND INTIMIDATORS
Feeling bullied? Intimidated? What it is and how to deal with it.
BIBLE ON SEX
What does the Bible say about sex? It's really quite simple, and VERY unpopular!
TURNING THE OTHER CHEEK
What does it mean "to turn the other cheek"?
MARRIAGE
What the heck is marriage anyway?
OFTEN MISQUOTED BIBLE VERSES
Some common and popular mis-quotations from the Bible.
JESUS AND POLITICS
Was Jesus a liberal or a conservative?
---